Some Of These Numbers Mean Something
03/09/08 16:18
So here it is - the new album. Entitled "Some Of These Numbers Mean Something", it's 9 tracks of guitary synthy goodness.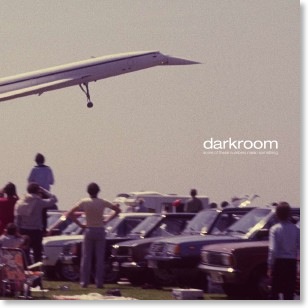 Release date is 3rd October 2008, and with any luck you'll be able to pre-order it before then.
From the press release:
Darkroom's new album - Some Of These Numbers Mean Something - is their 8th to date, and marks the 10th anniversary of their first (Daylight) released by 3rd Stone in 1998.

The original brief for the new album was: guitar under a microscope.
In places it's the heaviest Darkroom album yet, but also the most accessible, combining 70s space rock, 80s Sheffield electronica, 60s guitar instrumentals and 90s post rock.

Mixing classic synthesizer & guitar tones with contemporary post-production,
this album combines improvisation with carefully crafted and layered arrangement, and rewards repeated listening.

From Santana & Tangerine Dream to Cocteau Twins & Tortoise: file under ambient stadium rock.

(full text
here
)
os, Sept 2008