Darkroom showcased on the Ambientia podcast
13/01/08 10:47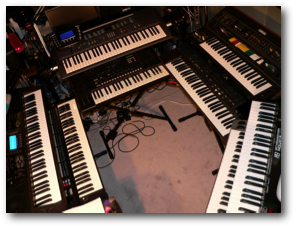 Slightly old news, but I'm posting it now for completeness, since we never mentioned it at the time.
Back in March 2008 Darkroom were featured on Ambientia, an ambient music podcast hosted by the charismatic Paul Needler (aka Ned). Ned's own musical project is
Arms Full Of Sound
, which was the content of his podcast for its first season, but recently he's been featuring the music of other ambient artists.
The podcast is at
armsfullofsound.blogspot.com
.
os, Jan 2008