! BODY BGCOLOR="#FFFF00" TEXT="#000000" background="Osback2.jpg">
Os Releases To Date
Last update 16th July 1997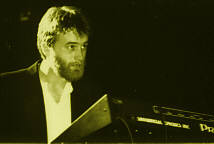 The Colour Series
An evolutionary series of six tapes, charting my music over the last three years.
In chronological order, the series is Blue, Red, Yellow, Green, White and Colourless,

All the above are available on cassette by mail order - send e-mail to Os at os@millennium.co.uk for availability.
Pricing (inc. p&p) £3 (EC) £4 (rest of the world)

---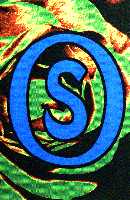 Blue
Tracks:
Star Destroyer (Jabba Dub)
Pyrex Jeep
Babybel Boots

Almost every sound (including drums) on these tracks is a Pro One monosynth. The guitar on Jabba Dub was played (through the Pro One) by Mike Bearpark.

"... pretty epic."
- Future Music, July 93
"... Os wowed us with his shifting, evolving and very danceable ambient techno sounds ... his wonderful use of analogue sounds, funky beats and odd melodies."
- Future Music, December 93
"Superb, trancey dub and loops a-go-go. Plus, crucially, the right weight in all the right places. Dammit, yes, one to watch as well. MT readers are great! More!"
- Music Technology, May 94
"... a more psychedelic route to mental hypnosis ... People would certainly be up and dancing to this, with its mixture of hypnotic break beats, synthesized drones and echoed wah-wah guitar. ... scores with a warm mix resulting from good analogue-style sound sources, copious amounts of echo and an excellent groove."
- Sound On Sound, September 94

Star Destroyer (Jabba Dub) appears on Antenna compilation #4.

Inlay desgined by Os and put together by James Closs (on a Mac). Original photographs by Os and Tony Ostler.
---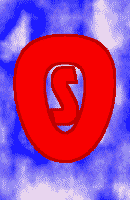 Red
Tracks:
Baby Ima
Scarlet Sandwich
Shudder

"... splendid, trancey music ... the sounds oscillate and undulate with considerable charm. In particular, the percussion loops are handled with a lightness of touch which allows for understatement and suggestion. Analogue textures are given full rein. And the gradual development of dynamic peaks ... the filters in full effect are enormously enjoyable ... this is laid-back techno delivered with a sure hand. And a beard."
- The Mix, September 94

Inlay: fractint and Bitstream Makeup. Clangers image grabbed off the TV.
---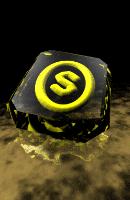 Yellow
Tracks:
Loop Net
Best Friend
Let the Dub Decide

"... the programming and sounds are well chosen and carefully thought out, proving that there is warmth in some digital sound sources ... Os seems to have the ability to weave a repetitive theme, and build on it very well ... an unexpectedly (sic) fine drum groove ... some fine synth percussion sounds."
- Sound On Sound, September 95

Loop Net appears on Antenna compilation #3.

Inlay: rendered with Vivid, assembled in Corel Draw.
---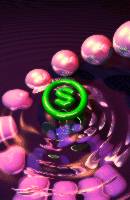 Green
Tracks:
Soft Shou
Selected Ambient Woks
Icosn Box
Plus Bonus Tracks:
Quantal
Salvum Sioris

You may like to read this review of Green.
The bonus tracks on this tape were recorded soon after the tracks on Blue.
'Soft Shou' is a remix of No-Man's 'Soft Shoulders' and appears on Flowermix as 'All I See'.

Inlay: rendered with Vivid, assembled in Corel Draw. Various images grabbed off the TV.
---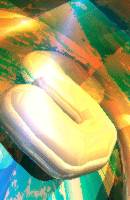 White
Tracks:
Sparkling - soundbite
Beaup
Sample - soundbite
Plus Bonus Track:
Star Destroyer

"Recommended for late night ambience."
- Sound On Sound, May 96

"Rather tasty mellow ambient trance..... yeah, I know it's got a silky flowing drum beat behind it and as purists keep telling me, it can't be ambient if it's got drums, but you know what I mean, it's Trancey and mellow with a soothing uplifting drum behind.... hey this is refreshing.. just the right order of sounds in the right places and the right time to make perfectly delicious and sparkling ambient ear food... there's an electric hum and a bit of drive to it, like biting in to a fresh crisp green apple.. "
- Organ, Isuue 49 (September 96)
Organ: Telephone 44 (0)181 964 3066, Fax 44 (0)181 964 5626
Unit 205, The Old Gramophone Works, 326 Kensal Road, London W10 5BZ, England

The bonus track is the original version of which Jabba Dub (on Blue) is a remix.
'Sample' is a remix of No-Man's 'Simple' and appears on Flowermix.

Inlay: rendered with Vivid, assembled in Corel Draw. Clouds from a photograph by Mark Russell.
---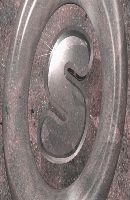 Colourless
Tracks:
Curved - soundbite
Pick'n'Mix (plenty of time version) - soundbite
Everything I own is Bent - soundbite
Plus Bonus Track:
Incurved Child

Clearly my titles went to pot on this tape. Perhaps one day I'll add the stories behind them...

Inlay: modelled with PovSB, rendered with povray, assembled in Corel Draw.

Antenna
Os tracks have featured on two of the Antenna techno/trance/ambient compilations.

There are currently six compilations available. For more information write to:

Antenna
PO Box 22
Cleckheaton
West Yorkshire BD19 5YZ
England

CD Release
Two Os tracks appear on the album Flowermix by No-Man.
See the no-man website for details.

"The aqueous vision of Love X & Y keyboardist Os gives a freezing slow-motion dignity to his ambient-trance contributions, 'All I See' and 'Sample'. Listening to the former, you can hear the ghosts of the 'Soft Shoulders' melody vibrating though the near-empty liquid space of the mix, carried on bubbling analogue twangs with the faint Tim Bowness chorus and the lazy bassy wisps of didgeridoo. 'Sample' is all deep-sea Robert Fripp Soundscapes looming out of the darkness like icebergs - a drowning version of 'Simple' with its past life flashing before its eyes, skysaw guitar slashes, faint desperate Bowness choruses and all."
- Progress, Issue 9

Web Releases
Os tracks will eventually be available for download on the Cerberus Sound and Vision Digital Jukebox - click here to go there direct.
At the moment there's just some graphics - we're waiting for Cerberus to get it all together.

This website uses enhanced features of Netscape Navigator 3.0.
Get it for free at Netscape's Home Page.
© 1996 os1. all rights reserved.